Don't miss a thing! See what we've been up to, and check back soon for details on our upcoming events!
Whether you're looking for our upcoming events or the latest additions to our blog, look no further. Scroll down to get the entire scoop about what's happening at Boys Hope Girls Hope of Mexico.
Maratón Powerade Virtual Monterrey
–
Diciembre
2021
Turn your steps into opportunities and enjoy a career where the goal is to contribute your kilometers to education!
Take part in the Powerade Marathon 2021 and become a Runner of value
Enjoy a virtual race from December 5 to 11, 2021, and support Ser y Crecer, you just have to contact us:
Brisa Aguilar 
Cell. 818-459-8627 
E-mail: baguilar@bhgh.org 
As a Value Broker, you will be part of the integral and educational development of many adolescents and young people.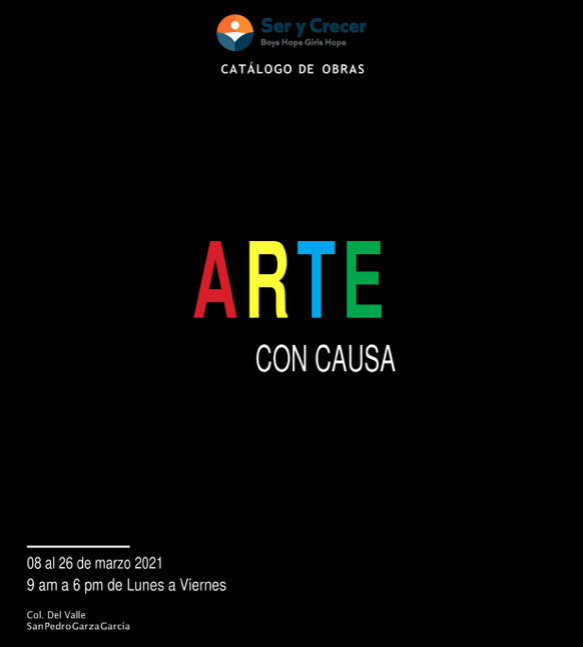 "Arte With Cause 2nd Edition–2021"
During the month of March, more than 40 local and internationally recognized artists, came together to participate and support our cause through their art to keep bringing development opportunities to young people with economic needs who live in Monterrey, Mexico. F
rom March 8th-26th, artists
 presented their paintings, sculptures and photography pieces at a gallery on San Pedro Garza García.
Thank you for all your support!
Rounding "Help with your change" Supermarkets S-Mart August – September 2021
During the month of August and September, we participated in the great campaign "Help with your change" of supermarkets at S-Mart.
Thanks to the support of the people who participated in saying YES to the change in their purchases, the proceeds will be used to continue with the educational training of many adolescents and young people.
Thank you for all your support!
HERE IS HOW YOU CAN PROVIDE HOPE