WE'RE LOOKING FOR MOTIVATED YOUNG PEOPLE WITH GRIT AND DETERMINATION.
Know of someone you'd like to nominate for the program?
Here are the criteria and how the referral process works.
A long-term, voluntary residential scholarship program
Our program is designed to help motivated young people who are in need of the space to thrive with a sturdy foundation for success. We enhance the education of our scholars by providing individualized guidance and maintaining stability and structure in a nurturing home environment. Each scholar participates in a number of enrichment opportunities to support academic and personal development.  The Boys Hope Girls Hope experience includes:
Development of academic and social skills.
Psychological therapy
Secure your education by being an active student at a local secondary, high school, or university educational institution.
Development of short, medium and long term goals, vocational guidance, personalized tutoring, emotional, spiritual and academic support.
Extracurricular activities and opportunities, including a volunteer and social service focus.
Planning for high school and college, tutoring and mentoring.
Networking with professionals, students and alumni of the Boys Hope Girls Hope network in Mexico, Guatemala and the USA.
Those who apply to Ser y Crecer must comply with the following:
Be an active high school or college student.
Count and maintain an academic average equal to or greater than 8.5.
Desires for personal and professional improvement.
Successfully pass the program's admission filters.
Conviction for improving their social environment.
Be a citizen of legal age.
Be an active student of a university degree.
Count and maintain a minimum academic average of 9.0.
Desires for personal and professional improvement.
Conviction to improve their social environment.
Successfully pass the program's admission filters.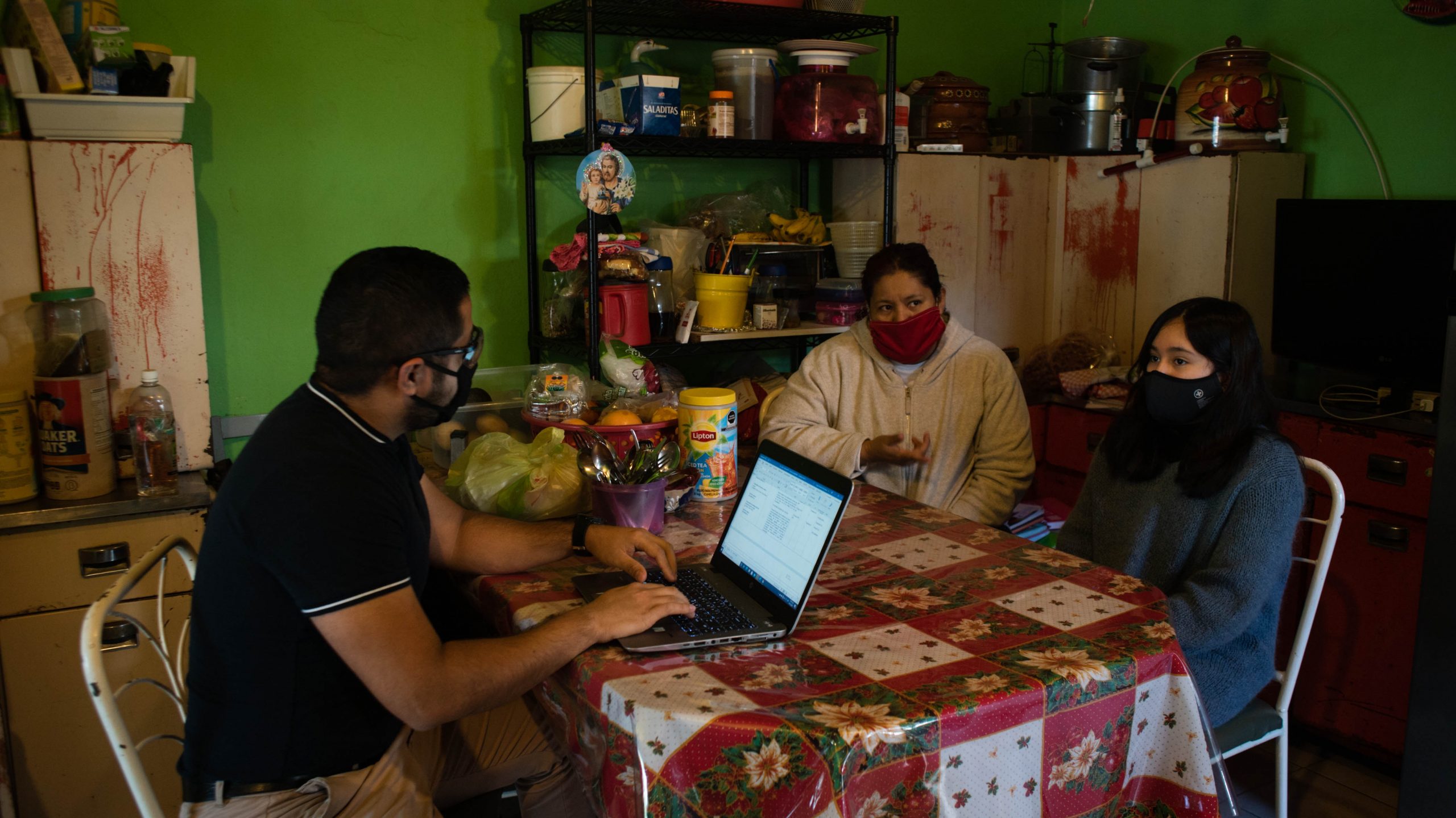 Family is integral to every scholar's success.
Partnership with parents and guardians is essential to the Boys Hope Girls Hope program. We work closely with families and include parents in goal setting and decisions related to their scholars' health, well-being and academic achievement. Scholars who join the program are expanding their family-like network to include other Boys Hope Girls Hope scholars, collegians, alumni team members, and mentors from the community.
Although Ser y Crecer is not a traditional family service agency, many parents and guardians benefit from services provided by the program, including information on, and referral to, community resources, parenting guidance, crisis intervention and informal counseling.
STEP 1
Online Referral/Application
STEP 2
Psychological Evaluation
STEP 4
Interview Families & Socioeconomic Study
STEP 5
Assessment & Evaluation
STEP 6
Final Admission Decision
The first step is the desire to make a change .
HERE IS HOW YOU CAN PROVIDE HOPE